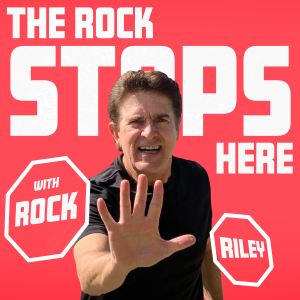 Drew Garabo worked his way up in radio from being an intern, board op, and producer to where he is now, Host of Drew Garabo Live on 102.5 FM The Bone in Tampa, he gets to work with his best friend, John Senning, every weekday. Drew is also battling cancer with an incredible attitude. It's an amazing story!
Meanwhile, Rock ran into a friend that is beating Cancer and, just like Drew, is still working in her field, reporting. Rock has some acts of kindness thrown his way.
Finally, Rock predicts whether or not the USFL will work. This is a powerful one!
Thanks for listening and make sure to tell your friends about The Rock Stops Here!
Follow Rock Riley on Facebook, Twitter, and Instagram!
Make sure to subscribe to the show on Apple Podcasts, Spotify, iHeartRadio, Stitcher, Google Podcasts, TuneIn Radio, and the archives at Radio Influence!
Podcast: Play in new window | Download | Embed