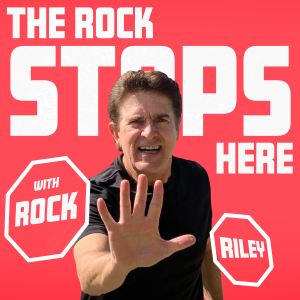 How do you go from being a high-profile Rock Radio DJ to a successful realtor? Jesse Kage tells you. Jesse created The Kage Kult, an entertainment brand and company and for two decades was atop the radio ratings. Jesse wanted more and found it in helping home buyers and sellers. Oh, he also tried to make it as a pro wrestler along the way. Fantastic stories and advice to those looking to buy or sell in this crazy real estate market.
Rock touches on his experience with former Jags kicker Josh Lambo, who claims he was kicked by former Jags head coach Urban Meyer, why more and more NFL fans seem to tailgate way before and after Bucs games at Raymond James Stadium, why he senses there wasn't as much buzz for this past Jake Paul fight, and a lot more!
Thanks for listening and make sure to tell your friends about The Rock Stops Here!
Follow Rock Riley on Facebook and Twitter!
Make sure to subscribe to the show on Apple Podcasts, Spotify, iHeartRadio, Stitcher, Google Podcasts, TuneIn Radio, and the archives at Radio Influence!
Podcast: Play in new window | Download | Embed