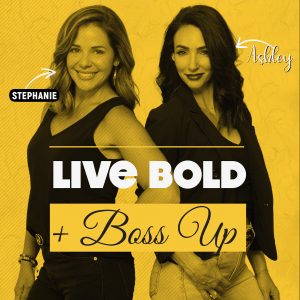 Steph & Ash talk to Lindsay Longo about her amazing story of strength and perseverance. As Imperium Data's Networks Director, Lindsay overcame her battle with Hodgkin's Lymphoma and in addition to being an irreplaceable member of their team and contributor to their growth over the past few years. She is an absolute rockstar single mom of two.
BOSS BITES
You know your body better than anyone. If you feel that something is not right see your doctor right away.
Surround yourself with people you love during difficult times.
Recovery is hard work. Hang in there. You are stronger than you think you are.
If you have any questions you want to send in and have answered them on the air, send them to liveboldandbossup@gmail.com.
Follow us on Instagram to get the latest news and notes about the podcast!
Make sure to check out the Live Bold And Boss Up show archives at Radio Influence and subscribe to the show on Apple Podcasts, Stitcher, Google Podcasts, TuneIn Radio, the iHeartRadio app, and Spotify!
Podcast: Play in new window | Download | Embed