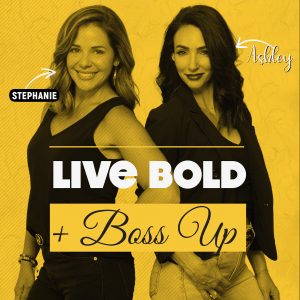 Steph and Ash discuss the TOP 10 interview mistakes they see on a regular basis. All of these happen on a regular basis and keep getting highly qualified candidates from getting the job. Don't make the same mistakes!
Boss Bites
Make sure your video is on, sound is working, computer/phone is charged, log in a few minutes early to ensure there are no issues
Don't wear strong perfume or cologne, no strong smells!
Wear business professional attire, know your audience & environment
Don't talk negative about anyone in an interview
Prepare for your interview – research the company & know what they do!
Don't vape in an interview! Duh.
If you have any questions you want to send in and have answered them on the air, send them to liveboldandbossup@gmail.com.
Follow us on Instagram to get the latest news and notes about the podcast!
Make sure to check out the Live Bold And Boss Up show archives at Radio Influence and subscribe to the show on Apple Podcasts, Stitcher, Google Podcasts, TuneIn Radio, the iHeartRadio app, and Spotify!
Podcast: Play in new window | Download | Embed