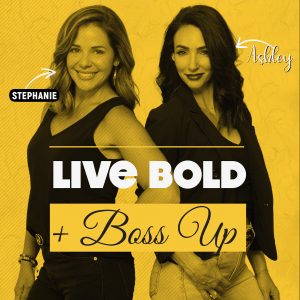 Steph & Ash talk with Jill St. Thomas, CEO of Tampa Bay Tech (TBT), and Jeremy Wilson, CTO of Amscot Financial and Executive Chair of TBT. TBT is a non-profit technology council that has been engaging and uniting the local technology community for 21 years. Through their memberships and partnerships, their mission is to build a radically connected, flourishing tech hub where opportunity is abundant for all. With over 125 member companies representing thousands of tech employees – as well as thousands of students within the area's colleges and universities – Tampa Bay Tech provides annual programming and initiatives to support those in the technology space.
As the CEO of Tampa Bay Tech, Jill is passionate about serving Tampa Bay Tech's corporate partners and members who understand the critical role technology plays in Tampa Bay's economic growth.
Jill has spent over 20 years as an executive-level leader building and nurturing authentic, meaningful relationships with clients. Branded "Tampa's tech storyteller" by the Tampa Bay Business Journal, she works tirelessly to amplify the stories about the region's technology companies, which represents over 500 billion in annual revenue. In 2020, she was named one of Florida Trend's "People to Know." A skilled writer and public speaker, Jill scripts and emcees all Tampa Bay Tech events, and she has been featured on Bay News 9, News Channel 10, Fox 13, and as a contributor in Catalyst, Florida Trend, St. Pete Times and Thrive Global. She has also moderated several panels including Women of Confidence and Tampa Bay Tech's Women in Tech series. She was recently highlighted in the Tampa Bay Business Journal's "The Future is Female-Led" issue alongside four other CEOs leading tech organizations in Tampa Bay.
Jeremy Wilson has been a highly accomplished business and technology executive with extensive experience strategizing and delivering business, technology, and product solutions while building high-performing teams. Jeremy has been at a CIO/CTO/VP level for leading companies in the Retail, Financial Services, Healthcare, Technology, Education, and Tech ED industries. Jeremy also has an extensive consulting background in leadership roles at IBM and Arthur Andersen. Jeremy is currently the Chief Technology Officer @ Amscot Financial. Jeremy is also actively involved in the Tech community speaking regularly at conferences and is the Executive Chair of Tampa Bay Tech. Jeremy has also won awards and accolades in Security and Data Analytics. Jeremy earned a B.S. in Management Information Systems and B.A. in English Literature from Florida State University.
There are several annual events that TBT puts on including a Tech Awards Show, which occurs on Nov. 18th at Armature Works, and the poweredUP Tech Fest, which happens in May 2022 at the Mahaffey Theater and draws global C-level speakers.
Boss Bites
Relationships that you build now can last a lifetime and help you significantly in your career.
Being involved in a group or organization like TBT can help grow your career and create leadership skills
Don't be afraid to ask for help or be vulnerable.
Follow us on Instagram to get the latest news and notes about the podcast!
Make sure to check out the Live Bold And Boss Up show archives at Radio Influence and subscribe to the show on Apple Podcasts, Stitcher, Google Podcasts, TuneIn Radio, the iHeartRadio app, and Spotify!
Podcast: Play in new window | Download | Embed