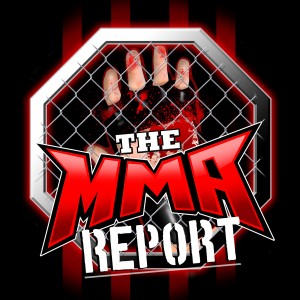 It's a pay-per-view fight week as UFC 262 is on Saturday night in Houston and in this edition of The MMA Report Podcast, Jason and Daniel preview the entire fight card.
Before they get to UFC 262, they discuss multiple stories from the last week in MMA including Derek Anderson being suspended for six months for falsifying his pre-fight medical questionnaire and the future of Donald Cerrone.
Check out this episode sponsors Roman and HelloFresh. Go to GetRoman.com/MMAREPORT now to get $15 off your first month and head to HelloFresh.com/mmareport12 and use code mmareport12 for 12 free meals, including free shipping!
Thanks for listening to this episode of The MMA Report Podcast and show your support for the show by leaving a rating and review on Apple Podcasts.
Subscribe, Rate, and Review to the show on Apple Podcasts, Stitcher iHeartRadio, Spotify, TuneIn, and Google Podcast.
Follow Jason Floyd on Twitter and Instagram
Follow Daniel Galvan on Twitter
Subscribe to The MMA Report on YouTube for all of our original video content.
Podcast: Play in new window | Download | Embed