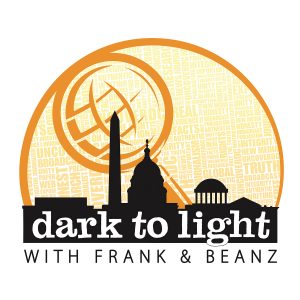 Busy show today! What is in the air around the world this week? We start the show by talking about parents who just can't help themselves, and then on to the gas shortage and some SC news.
From there we go into detail about a new study from MIT that gives all the kudos to anti-maskers when it comes to science. Then, on to a piece that demonizes the indie journalist, and we wrap the show with a presser from the now removed Liz Cheney. Yay!
All this in an hour on the Dark to Light Podcast!
LINKS WE DISCUSSED
Arizona Informer Channel: https://t.me/azinformer
Dr. Kelli Ward update: https://www.youtube.com/watch?v=0fWHY1u_BzE
Thread on MIT: https://twitter.com/commieleejones/status/1391754136031477760?s=20
Study itself: https://arxiv.org/pdf/2101.07993.pdf
Bailey Documents: https://www.depernolaw.com/bailey-documents—may-2021.html
Rock The Read: http://RocktheRed.com
Follow Tracy Beanz on Gab, CloutHub, her Linktree, and make sure to subscribe to her YouTube channel and check out her newest venture, UncoverDC.com! 
Click here if you'd like to support UncoverDC.com!Follow Frank on Twitter, subscribe to his YouTube channel, and follow his solo podcast, Quite Frankly! Click here if you'd like to support Quite Frankly!
Also, don't forget to check out and follow the Dark To Light Telegram Room! (https://t.me/DarktoLightPodcast)
Subscribe to Dark To Light With Frank & Beanz on Apple Podcasts, Stitcher, TuneIn Radio, Google Play, the iHeartRadio app, and now on Spotify!
Podcast: Play in new window | Download | Embed