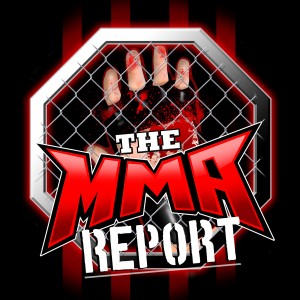 Is Combate Global creating a new set of mixed martial arts fans? This is the main topic in this edition of The MMA Report Podcast as Jason and Daniel give their perspective on this question. Plus, they discuss how the MMA community has reacted to the Diego Sanchez situation with the UFC and they look ahead to this week's MMA action.
HVMN is a nutrition company that takes the mystery out of counting macros. They're results-driven, modern nutrition for modern lifestyles, with less sugar than competitors. Right now, HVMN is offering our listeners an additional 10% off your first order when you go to HVMN.com/MMAREPORT
Thanks for listening to this episode of The MMA Report Podcast and show your support for the show by leaving a rating and review on Apple Podcasts.
Subscribe, Rate, and Review to the show on Apple Podcasts, Stitcher iHeartRadio, Spotify, TuneIn, and Google Podcast.
Follow Jason Floyd on Twitter and Instagram
Follow Daniel Galvan on Twitter
Subscribe to The MMA Report on YouTube for all of our original video content.
Podcast: Play in new window | Download | Embed