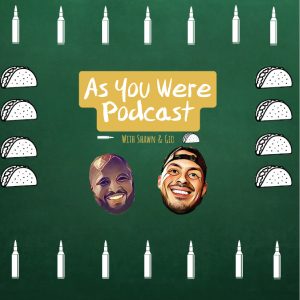 Gio and Shawn discuss what is to go through growing pains in life. People who you cross paths with in life will remember who you were, not who you are. Are you wasting time? Or learning from mistakes.
Thanks for listening to this episode of the As You Were Podcast and if you have a comment for a future episode, leave a comment below and show your support for the show by leaving a rating and review on Apple Podcasts.
Subscribe, Rate and Review to "As You Were Podcast" on Apple Podcasts, iHeartRadio, Spotify, Stitcher, Google Podcasts, or TuneIn Radio.
Podcast: Play in new window | Download | Embed