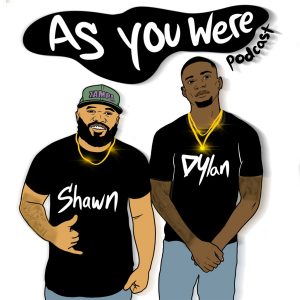 Dylan and Shawn break down the world's problems and blame it all on Chris Jenner, the Media, and Big Pharma. How it's all part of the system to hold the poor man down. No one is safe! Tune in!
Thanks for listening to this episode of the As You Were Podcast and if you have a comment on this episode or a future episode, leave a comment below and show your support for the show by leaving a rating and review on Apple Podcasts.
Subscribe, Rate and Review to "As You Were Podcast" on Apple Podcasts, iHeartRadio, Spotify, Stitcher, Google Podcasts, or TuneIn Radio.
Podcast: Play in new window | Download | Embed