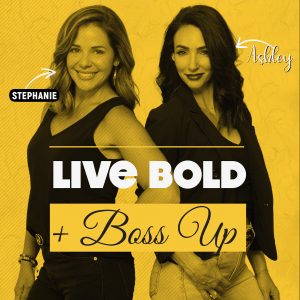 Rashae Doyle is shaking up the beauty industry! Rashae tells us how she uses innovation to open her own company in a very saturated market.
Boss Bites
Being overly organized and prepared helped Rashae when she started her business plan.
Partnering with someone with different strengths than you can be a great strategy when starting a new company.
Your face is the first thing people see and making a good first impression is important! Looking your best is the first step in feeling your best.
Innovation is not industry specific….thinking outside the box sets you apart no matter what industry you are in!
Book appointments at BevelUp.com and to learn more about services and offerings or download mobile app – Bevel Up.
Follow us on Instagram to get the latest news and notes about the podcast!
Make sure to check out the Live Bold And Boss Up show archives at Radio Influence and subscribe to the show on Apple Podcasts, Stitcher, Google Podcasts, TuneIn Radio, the iHeartRadio app, and Spotify!
Podcast: Play in new window | Download | Embed