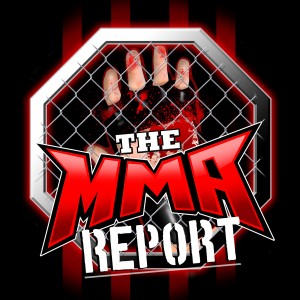 Which UFC welterweight can dethrone Kamaru Usman of the 170-pound title? Jason Floyd is joined by special guest co-host Pete Rogers Jr. to discuss this question in this edition of The MMA Report Podcast.
Also in this edition of the podcast, they discuss what John McCarthy said on his podcast about the current state of weight cutting in MMA, Stefan Struve announcing his retirement, and a poll just put on his Twitter account last week about whether or not people planned to buy the UFC 258 PPV.
Thanks for downloading and listening to this episode of The MMA Report Podcast and the sponsors for this episode are Roman and HelloFresh. Go to GetRoman.com/MMAREPORT today and if approved, you'll get $15 off your first order of ED treatment. And head to HelloFresh.com/mmareport10 and use code mmareport10 for 10 free meals, including free shipping.
Subscribe, Rate, and Review to the show on Apple Podcasts, Stitcher iHeartRadio, Spotify, TuneIn, and Google Podcast.
Follow Jason Floyd on Twitter and Instagram
Follow Daniel Galvan on Twitter
Subscribe to The MMA Report on YouTube for all of our original video content.
Podcast: Play in new window | Download | Embed