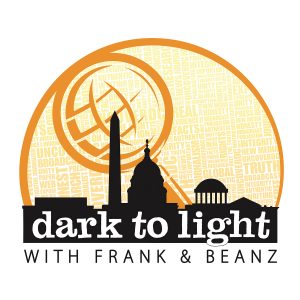 Today, we go over several stories making the news including the Texas crazy weather and their "green" energy problem, the DCCC hiring a convicted felon for a leadership position, the Impeachment farce and why statements made after the fact matter, and the lies from the riot and why they are important.
All of this on a news-heavy episode of the Dark to Light Podcast!
LINKS WE DISCUSSED
Glenn Greenwald: The false and exaggerated claims still being spread about the Capitol Riot
Follow Tracy Beanz on Twitter, subscribe to her YouTube channel, and check out her newest venture, UncoverDC.com!
Click here if you'd like to support UncoverDC.com!
Follow Frank on Twitter, subscribe to his YouTube channel, and follow his solo podcast, Quite Frankly!
Click here if you'd like to support Quite Frankly!
Subscribe to Dark To Light With Frank & Beanz on Apple Podcasts, Stitcher, TuneIn Radio, Google Play, the iHeartRadio app, and now on Spotify!
Podcast: Play in new window | Download | Embed