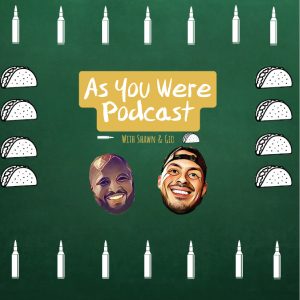 Shawn and Gio discuss the amazing performance of the Tampa Bay Buccaneers in the 2021 Super Bowl and the celebration that transpired. But when does the party end? When do you go back to the grind and refocus? After a deployment how long does one party until it is time to go and embrace family? How does one find balance?
Thanks for listening to this episode of the As You Were Podcast and if you have a comment for a future episode, leave a comment below.
Subscribe, Rate and Review to "As You Were Podcast" on Apple Podcasts, iHeartRadio, Spotify, Stitcher, Google Podcasts, or TuneIn Radio.
Podcast: Play in new window | Download | Embed