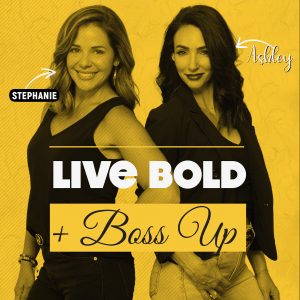 Steph & Ash talk with Eric Sims, CEO of Leading Edge Connections, on how he overcame addictions and didn't let anything hold him back. Leading Edge Connections was born out of a passion to see the contact center and outsourcing space evolve. Listen to how he does it and what drives him to succeed.
Boss Bites
• Sometimes it takes a difficult lesson for an opportunity to happen.
• You have to be uncomfortable sometimes for growth.
• When starting a company or driving for change, write down what is wrong with the business or what you don't like…change it and make it different.
• In today's time of uncertainty and remote environments, outsourcing may be a good thing to consider for businesses looking to thrive and grow.
• You have to love yourself before you can love anything else.
Follow us on Instagram to get the latest news and notes about the podcast!
Make sure to check out the Live Bold And Boss Up show archives at Radio Influence and subscribe to the show on Apple Podcasts, Stitcher, Google Podcasts, TuneIn Radio, the iHeartRadio app, and Spotify!
Podcast: Play in new window | Download | Embed