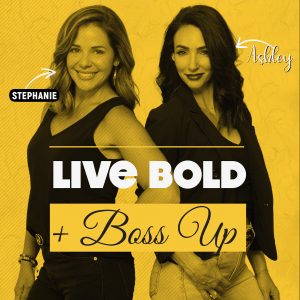 Steph & Ash sit down with serial entrepreneur, Chon T. Nguyen, who focuses on technology and hospitality.
In 2011, Mr. Nguyen and his partner, Shawn Berg, created a special niche in the hospitality industry, with his new company 212 Digital, serving multi-chain restaurants with an IPad-based kitchen management system, FusionPrep. FusionPrep solves three of the most intractable problems of food and beverage service, Product Standardization, Health Regulation Compliance, and Food preparation procedures.
In 2012, Chon and a partner built a company focused on the infrastructure needs of the restaurant industry. As CEO for 5 years, Chon built the organization to over 30 employees providing services to restaurants around the country. In 2017, Chon sold his interest in the company.
Chon's latest venture, Newgentek, focuses on three lines of business: commercial Managed IT services, restaurant/retail IT services, and workplace technology. Newgentek delivers services via a 24×7 helpdesk, field services team, project managers, professional services engineers, and a world-class customer success team focused on successful outcomes for their customer's businesses.
In 2017, Chon joined restaurateurs Ferrell Alvarez & Ty Rodriguez at Rooster & The Till to form Proper House Restaurant Group. A multi-concept hospitality company operating four restaurants: Rooster & The Till, Nebraska Mini Mart, and Gallito (2 units).
Boss Bites
• If you know what you want to do at a young age…GO FOR IT! Chon started his first company at age 15.
• For Chon, college wasn't in the plan for him. With his entrepreneurial drive, he started multiple companies in different industries.
• Think outside the box to solve problems. Chon was given the challenge to create a new product to help restaurants solve problems in the food & beverage industry. He combined his knowledge in technology and hospitality to create a company providing services to restaurants all over the country.
• Join a peer group or find a mentor who has been there and done that who can guide you in your journey.
• Don't be afraid to fail.
Follow us on Instagram to get the latest news and notes about the podcast!
Make sure to check out the Live Bold And Boss Up show archives at Radio Influence and subscribe to the show on Apple Podcasts, Stitcher, Google Podcasts, TuneIn Radio, the iHeartRadio app, and Spotify!
Podcast: Play in new window | Download | Embed