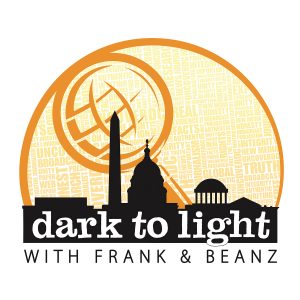 Today's Monday show is an important one with an interview of the "Campaign Guru" Dr. Ravi Singh. Learn about how he says he was entrapped by the FBI for creating and implementing the very first version of election software. Also, learn how you can help him potentially avoid prison.
Finally, Frank and Beanz go over some weird happenings the past few days and drop a few hints. 😉
All this and more, on today's Dark to Light Podcast!
LINKS WE DISCUSSED
Visit Dr. Singh's website and follow him on Twitter!
Check out this weird TikTok making the rounds
Follow Tracy Beanz on Twitter, subscribe to her YouTube channel, and check out her newest venture, UncoverDC.com!
Follow Frank on Twitter, subscribe to his YouTube channel, and follow his solo podcast, Quite Frankly!
Subscribe to Dark To Light With Frank & Beanz on Apple Podcasts, Stitcher, TuneIn Radio, Google Play, the iHeartRadio app, and now on Spotify!
Podcast: Play in new window | Download | Embed