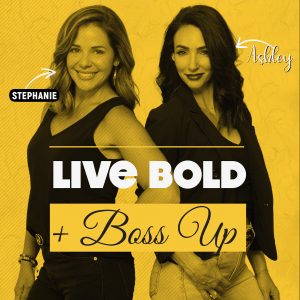 Steph & Ash talk about how to be more productive and how to make SH*T happen! It's 90% mindset and keeping a positive focus. Take charge of your life and Life Bold & Boss Up!
Boss Bites
Keep a positive mindset, even when things aren't going your way
Successful people BELIEVE in themselves
Make no excuses & take CHARGE of your life…Be a Rhinoceros!
Be organized & planned for the day
Read books & hear some recommendations from Steph & Ash
Love what you do for work, if you are not loving what you are doing make a change
Follow us on Instagram to get the latest news and notes about the podcast!
Make sure to check out the Live Bold And Boss Up show archives at Radio Influence and subscribe to the show on Apple Podcasts, Stitcher, Google Podcasts, TuneIn Radio, the iHeartRadio app, and Spotify!
Podcast: Play in new window | Download | Embed