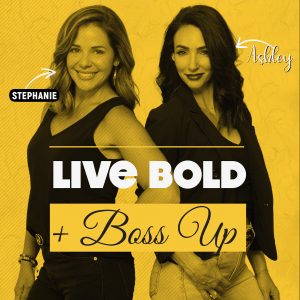 Steph and Ash have a special guest, Dan Rodriguez, on to talk about running effective meetings. What meetings are appropriate? What is the agenda? How to make the most of your meetings. Stop wasting your time and check it out!
Boss Bites
Don't plan meetings to plan meetings
Make sure the technology works beforehand
Send out an agenda beforehand
Don't let the meeting run too long!
Log in a few minutes early to warm up, chit chat, and network
The upfront contract is a great technique to use to make sure you stay on track (Sandler Training technique)
Don't multi-task when you are on a video meeting
Send a follow up to your attendees if you are the meeting planner
Take notes, whether you are the attendee or host.
Follow us on Instagram to get the latest news and notes about the podcast!
Make sure to check out the Live Bold And Boss Up show archives at Radio Influence and subscribe to the show on Apple Podcasts, Stitcher, Google Podcasts, TuneIn Radio, the iHeartRadio app, and Spotify!
Podcast: Play in new window | Download | Embed