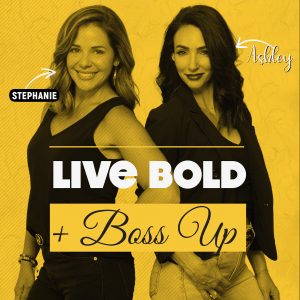 Steph & Ash take it to the flip side and address the benefits of working in the office. There are so many benefits to being face to face with your team and clients – from relationship building, collaboration, to sharpening your communication skills.
Boss Bites
Even if you are working from you, get dressed, put makeup on, etc. You will be more productive if you feel good and have your mindset like you are actually going into an office
Make your drive into the office productive by making calls or listening to a podcast.
Nothing takes the place of Face to face interaction. Building relationships is better and easier in person. Also, better team building and elevated company culture!
Being in a team environment, enables people to be more creative and collaborative.
Follow us on Instagram to get the latest news and notes about the podcast!
Make sure to check out the Live Bold And Boss Up show archives at Radio Influence and subscribe to the show on Apple Podcasts, Stitcher, Google Podcasts, TuneIn Radio, the iHeartRadio app, and Spotify!
Podcast: Play in new window | Download | Embed