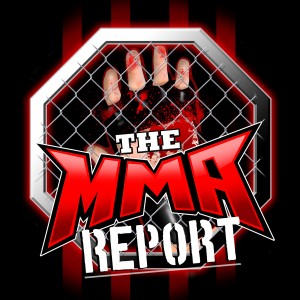 In this edition of The MMA Report Podcast, Jason Floyd speaks with Bellator 249 fighters Joe Schilling, Saad Awad, Kyle Crutchmer, and Kemran Lachinov.
Up first is the conversation Jason had with Schilling, who will be facing Curtis Millender in a middleweight bout on the preliminary card of Thursday's Bellator 249. Up next is Awad, who speaks about his lightweight bout against Mandel Nallo in the opening bout of the main card on the CBS Sports Network. And in the final two interviews on this edition of the podcast, Jason speaks with Crutchmer and Lachinov about their welterweight bout on the preliminary card.
We appreciate you listening to this episode of The MMA Report Podcast and show your support for the show by leaving a 5-star review on Apple Podcasts or whatever podcasting platform you get the show on.
Subscribe, Rate, and Review to the show on Apple Podcasts, Stitcher iHeartRadio, Spotify, TuneIn, and Google Podcast.
Follow Jason Floyd on Twitter and Instagram
Follow Daniel Galvan on Twitter
Subscribe to The MMA Report on YouTube for all of our original video content.
Podcast: Play in new window | Download | Embed