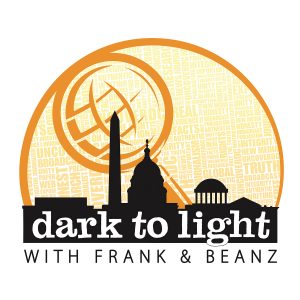 Today on the Dark To Light Podcast, Nancy Pelosi improvises a new coup, Joe Biden avoids admitting he'll destroy the Constitution once and for all, the useless FBI thwarts a "kidnapping," and Mark Levin spits fire.
Also, as a special Friday Inspiration treat, Frank (who is flying solo for this episode) shares a portion of an interview with Mikki Willis, a man whose personal political awakening has landed him in the middle of a fight for the soul of the country and the planet.
Follow Tracy Beanz on Twitter, subscribe to her YouTube channel, and check out her newest venture, UncoverDC.com!
Follow Frank on Twitter, subscribe to his YouTube channel, and follow his solo podcast, Quite Frankly!
Subscribe to Dark To Light With Frank & Beanz on Apple Podcasts, Stitcher, TuneIn Radio, Google Play, the iHeartRadio app, and now on Spotify!
Podcast: Play in new window | Download | Embed