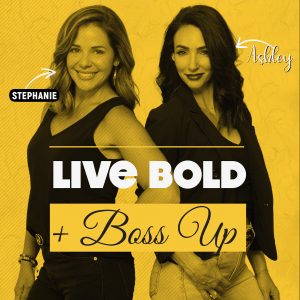 Social media is a great way to keep in touch with everyone, especially in today's times.  Steph & Ash dive into specific social media platforms and the do's and don'ts of social media, especially when trying to get a job.
Bold Bites
LinkedIn is the most important professional social media platform. Make sure it's updated with a headshot and that your jobs match your resume.
Your connections on LinkedIn are important. Make sure you connect with other industry leaders and ASK FOR RECOMMENDATIONS from colleagues and bosses!
Hiring managers will look at Facebook, Instagram, Twitter, and other social media outlets as well. Make sure you don't have anything on here that would hurt your chances of getting a job. Always recommended to have your profile private!
Remember: everything is searchable and available online these days! Don't let something that happened in the past, haunt you in the future.
Follow us on Instagram to get the latest news and notes about the podcast!
Make sure to check out the Live Bold And Boss Up show archives at Radio Influence and subscribe to the show on Apple Podcasts, Stitcher, Google Podcasts, TuneIn Radio, the iHeartRadio app, and Spotify!
Podcast: Play in new window | Download | Embed