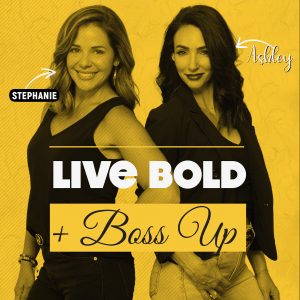 Steph & Ash address how do you balance being a working mom and having a family at home? Being in a role where you go into an office or work remotely, being organized, and trying to maintain a balance will help you keep your sanity.
Bold Bites
These times with kids are irreplaceable, make the most and BE PRESENT when you are with them
Emails and calls can wait
If working from home, create a workspace with little distractions and that the kids recognize as "yours"
Teach your kids the important of your work schedule and giving you some space
A flexible work environment helps A LOT! Our office has a "kids" room J
Have a sense of humor!
Whether is a career, volunteering, or being in the PTA – create a sense of purpose for you to look forward to.
Follow us on Instagram to get the latest news and notes about the podcast!
Make sure to check out the Live Bold And Boss Up show archives at Radio Influence and subscribe to the show on Apple Podcasts, Stitcher, Google Podcasts, TuneIn Radio, the iHeartRadio app, and Spotify!
Podcast: Play in new window | Download | Embed