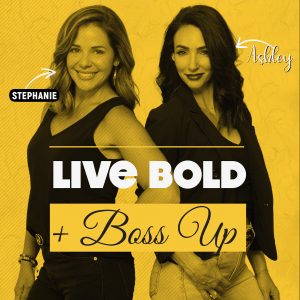 Steph & Ash talk with Tony DiBenedetto, a technology executive, entrepreneur, and philanthropist. He is the founder and chair of Think Big for Kids, a nonprofit organization that helps underprivileged youth discover their untapped potential through career exploration, mentorship, skills development, and job readiness.
He co-founded Tribridge in 1998 and led the company through the acquisition and integration of several companies. Under his guidance, Tribridge grew from a start-up to a $175 million company with over 850 team members across the U.S. and EMEA.
Bold Bites
Whether you are an "entrepreneur" or just someone with a passion, you can turn those ideas into something tangible by just taking action.
Having a mentor(s) or someone you look up to is important to have no matter where you are in life or how old you are.
Tony got to where he is today by not being a "rule follower" and by thinking outside of the box.
Follow us on Instagram to get the latest news and notes about the podcast!
Make sure to check out the Live Bold And Boss Up show archives at Radio Influence and subscribe to the show on Apple Podcasts, Stitcher, Google Podcasts, TuneIn Radio, the iHeartRadio app, and Spotify!
Podcast: Play in new window | Download | Embed