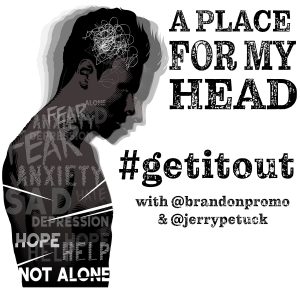 This week on A Place For My Head, Brandon Thompson and Jerry Petuck chat with the artist formerly known as WWE's "Intellectual Savior Of The Masses" Damien Sandow, current NWA superstar Aron Stevens.
Aron has had one of the most interesting careers in the wrestling business in recent memory. He joins the guys to share some stories about his time in the ring, his time working in the WWE, what happened that shattered his confidence and how he lost himself in the process, the importance of finding closure by joining Billy Corgan in the NWA, rebounding and overcoming those issues, his work with the charity MVP (Merging Vets & Players), and so much more.
Aron is such a class act and it was an absolute pleasure to have him join us.
If you feel you are in crisis, please call the National Suicide Prevention Lifeline at 1.800.273.TALK (8255).
Follow us on social media:
A Place For My Head: Website Facebook
Brandon Thompson: Facebook Instagram Twitter
Jerry Petuck: Facebook Instagram Twitter
Make sure to visit the A Place For My Head website!
Subscribe, rate, and review A Place For My Head on Radio Influence, Apple Podcasts, Stitcher, TuneIn Radio, Google Podcasts, iHeartRadio, and now on Spotify!
Podcast: Play in new window | Download | Embed