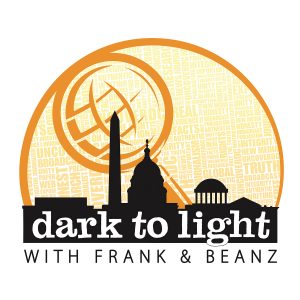 We are really excited to be joined by Jeff Brain, the CEO of social media platform CloutHub, who explains why this platform is so much different than others and so robust. Please make sure to listen all the way through and make sure to join the CloutHub family using http://getclouthub.com/beanz.
Then, we move on to William Barr's interview with Maria Bartimoro and discuss some of what he talks about, a roundup on what went on at CHAZ, and finishing up with talk about the rally.
Do not miss this episode of the Dark to Light Podcast!
LINKS WE DISCUSSED
Follow Tracy Beanz on Twitter, subscribe to her YouTube channel, and check out her newest venture, UncoverDC.com!
Follow Frank on Twitter, subscribe to his YouTube channel, and follow his solo podcast, Quite Frankly!
Subscribe to Dark To Light With Frank & Beanz on Apple Podcasts, Stitcher, TuneIn Radio, Google Play, the iHeartRadio app, and now on Spotify!
Podcast: Play in new window | Download | Embed