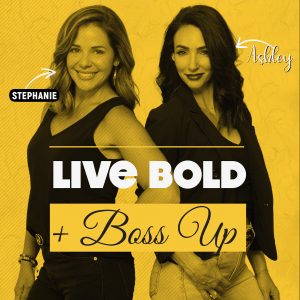 In today's day and age, it is more important than ever to have an updated resume that reflects you and your professional experience ready to go. Think of a resume as a way to market yourself to potential employers for that dream job you've always wanted.
In this debut episode of Live Bold & Boss Up, Stephanie Markese and Ashley Jarocki address what's important, how a resume should look, and how to catch the hiring manager's attention in ten seconds or less.
Bold bites:
Resume Basics (what should be included and what shouldn't)
How to get traction when applying in an applicant tracking system (ATS)
Soft skills and interests are important to include
LinkedIn is an online "living" resume, so this needs to match your formal resume
Follow us on Instagram to get the latest news and notes about the podcast!
Make sure to check out the Live Bold And Boss Up show archives at Radio Influence and subscribe to the show on Apple Podcasts, Stitcher, Google Podcasts, TuneIn Radio, the iHeartRadio app, and Spotify!
Podcast: Play in new window | Download | Embed