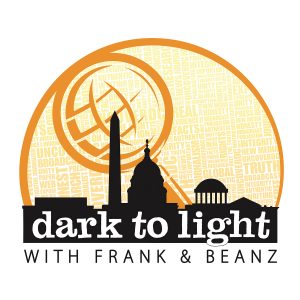 Today is a must-listen show as we talk about what it really means to be free and with liberty from a man who actually does live free, Eustace Conway from the History Channel's hit show, "Mountain Men."
Eustace shares with us about how he lives and then gets pretty philosophical about the meaning of freedom and what he thinks about this virus and how it is affecting folks.
It was an honor to have him. Check the links below for some really amazing stuff he has done and recorded.
The end of the show is a round-up of what Beanz is working on. We got the FISA applications. We got the NSD letter. We got the transcripts and now we need to put it all together.
Don't miss this amazing Friday edition of the show!
LINKS WE COVERED
This American Life's podcast on Eustace Conway
Follow Tracy Beanz on Twitter, subscribe to her YouTube channel, and check out her newest venture, UncoverDC.com!
Follow Frank on Twitter, subscribe to his YouTube channel, and follow his solo podcast, Quite Frankly!
Subscribe to Dark To Light With Frank & Beanz on Apple Podcasts, Stitcher, TuneIn Radio, Google Play, and now on the iHeartRadio app!
Podcast: Play in new window | Download | Embed