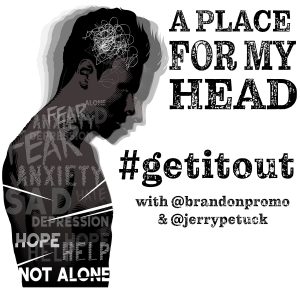 This week on A Place For My Head, Brandon Thompson and Jerry Petuck have a great conversation with pro beach volleyball player Kenzie Kleespies, who opens up about her lifelong struggle with anxiety and depression.
This University of Arizona alum also shares a crazy story about how an assault and a stalker in college changed her life and how she's learned to overcome it. It's truly a story that a lot of people will be able to relate to unfortunately but she's bounced back and found success on the sand.
If you feel you are in crisis, please call the National Suicide Prevention Lifeline at 1.800.273.TALK (8255).
Follow us on social media:
A Place For My Head: Website Facebook
Brandon Thompson: Facebook Instagram Twitter
Jerry Petuck: Facebook Instagram Twitter
Make sure to visit the A Place For My Head website!
Subscribe, rate, and review A Place For My Head on Apple Podcasts, Stitc her, TuneIn Radio, Google Podcasts, iHeartRadio, and Radio Influence.com!
Podcast: Play in new window | Download | Embed