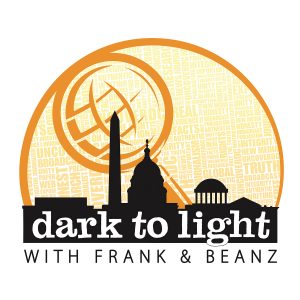 Today, we talk about a lot of the Constitutionality of what is happening in states and localities in regards to the Coronavirus lockdown, how President Trump ravaged the press, play the Obama endorsement video, and get into some conversation about the lie in it regarding preexisting conditions.
Also, we laugh to a little Stelter, talk about my cameo in the newest meme video circulating the internet, and end with some SpyGate education.
Don't miss today's episode and get ready for Friday when we are joined via phone by Eustace Conway from the History Channel TV Show "Mountain Men!"
LINKS WE COVERED
Daniel Bobinski of UncoverDC.com: Tyrant governors and the future of America
Mad Liberals on Twitter breaks the internet with this video
Follow Tracy Beanz on Twitter, subscribe to her YouTube channel, and check out her newest venture, UncoverDC.com!
Follow Frank on Twitter, subscribe to his YouTube channel, and follow his solo podcast, Quite Frankly!
Subscribe to Dark To Light With Frank & Beanz on Apple Podcasts, Stitcher, TuneIn Radio, Google Play, and now on the iHeartRadio app!
Podcast: Play in new window | Download | Embed