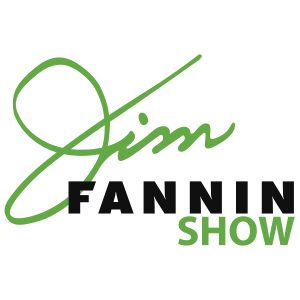 Welcome to the Jim Fannin Show. This week's episode is about keeping stress from your children, especially during a time of unknowns. With the outbreak of the COVID-19 virus, most lives in America are now turned upside down. We are in the midst of a national crisis.
This week, we discuss…
• How your thoughts are being broadcast physically, emotionally and intuitively.
• Concrete tips and tools to bond with your significant other and find the collective mindset that keeps stress from your children.
• The Countdown Calm meditation that can be introduced to your children.
• The Stress Scanner technique to rid you of negative energy.
• The Magic Mantra technique and how it is used to overcome challenges.
• The importance of going to bed happy and waking up happy.
Be in the Zone!®
If you have questions, comments, or something you want us to cover during our "Ask Jim" segment, you can email Jim directly and we'll cover it on next week's show!
Don't forget to order Jim's book, "The Blueprint: A Proven Plan For Successful Living" now at Amazon.com!
Ready to see results in every major area of your life in just 7-10 days? Get Jim's 90-Second Rule™ program, consisting of 6-hours of audio, write-able workbook and video. Click here: 90-second-rule
Make sure to follow Jim Fannin on Twitter and Facebook as well!
Check out more episodes of The Jim Fannin Show on Radio Influence!
Subscribe to the Jim Fannin Show on Apple Podcasts, Stitcher, Google Play, TuneIn Radio, and the iHeartRadio app! Don't forget rate and review the show!
Podcast: Play in new window | Download | Embed