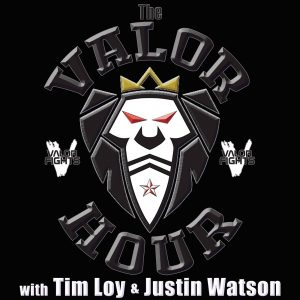 With the world essentially being on lockdown thanks to the Coronavirus, there are no MMA events to really recap or preview so this week on The Valor Hour, Valor Fighting Challenge's matchmaker Tim Loy, Justin Watson, and Greg Hopkins look ahead and tell you what their thoughts are on where the world of MMA is headed after the layoff.
The guys cover the potential move of UFC 249, some of the big fights brewing in the UFC, a full update on the VFC fight schedule, and more talk of how the Coronavirus is affecting the MMA world.
Subscribe to The Valor Hour on Apple Podcasts, Stitcher, TuneIn Radio, Google Play, and now on the iHeartRadio app!
Podcast: Play in new window | Download | Embed