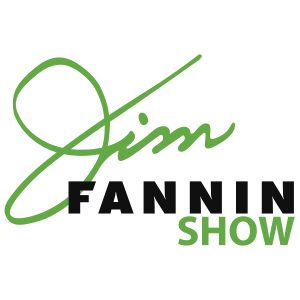 Welcome to America's most positive podcast, the Jim Fannin Show!  This show is dedicated to being in the peak performance mindset called the Zone.  It is here that you are at your genuine, authentic best self in all areas of life.
Humans need stress to reach peak performance. Stress is good. Managing stress is the challenge and that's what this week's episode is about.  In fact, you cannot be in the Zone without stress.  For real!
The discussion this week is about:
The pressure to be a New York Yankee.
Pressure and diamonds.
Eustress and how to use it for positive results.
What type of stress gets in your way?
Which life arena stresses you out the most?
The B2A PrincipleÔ and how it allows stress to work for you.
Three tools to manage stress especially when it arrives unannounced.
What to say and or do when your relationship is stressful.
The Zone Café and how to ascertain your weak link in peak performance.
Tomorrow is 1/365 of you reaching your 2020 vision and goals.  How are you doing?
Be in the Zone!®
If you have questions, comments, or something you want us to cover during our "Ask Jim" segment, you can email Jim directly and we'll cover it on next week's show!
Don't forget to order Jim's book, "The Blueprint: A Proven Plan For Successful Living" now at Amazon.com!
Ready to see results in every major area of your life in just 7-10 days? Get Jim's 90-Second Rule™ program, consisting of 6-hours of audio, write-able workbook and video. Click here: 90-second-rule
Make sure to follow Jim Fannin on Twitter and Facebook as well!
Check out more episodes of The Jim Fannin Show on Radio Influence!
Subscribe to the Jim Fannin Show on Apple Podcasts, Stitcher, Google Play, TuneIn Radio, and the iHeartRadio app! Don't forget rate and review the show!
Podcast: Play in new window | Download | Embed