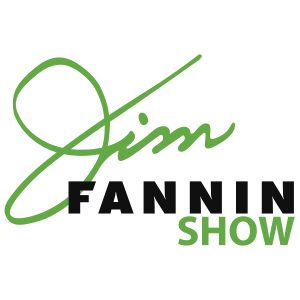 Welcome to the Jim Fannin Show! This show is dedicated to being in the peak performance mindset called the Zone. It is here that you are at your genuine, authentic best self. How is your "significant other" life arena?  Are you and the person you love on the same page in life?  Has love conquered all your challenges as a loving, productive and united couple?
In this week's episode, the following is discussed:
The one thing to do every morning as you awake.
How to reconnect mentally and spiritually with the one you love.
How to upgrade your goodbyes to your significant other.
What to do when you've been away from your spouse or mate at least two hours.
What to say and or do when your relationship arrives at a negative place.
Why the person you sleep with is the most important person in your life.
Tips and tools for bonding or re-bonding with your loved one.
The significance of "shared vision."
Tomorrow is Valentine's Day! What if you gave her/him a gift that lasted 365 days?  And every night the gift remains.  Here's one of your Valentine's gifts that will keep giving and giving.  Trust me. The returns on this investment will be immense.  You'll thank me.  Promise.
Be in the Zone!®
If you have questions, comments, or something you want us to cover during our "Ask Jim" segment, you can email Jim directly and we'll cover it on next week's show!
Don't forget to order Jim's book, "The Blueprint: A Proven Plan For Successful Living" now at Amazon.com!
Ready to see results in every major area of your life in just 7-10 days? Get Jim's 90-Second Rule™ program, consisting of 6-hours of audio, write-able workbook and video. Click here: 90-second-rule
Make sure to follow Jim Fannin on Twitter and Facebook as well!
Check out more episodes of The Jim Fannin Show on Radio Influence!
Subscribe to the Jim Fannin Show on Apple Podcasts, Stitcher, Google Play, TuneIn Radio, and the iHeartRadio app! Don't forget rate and review the show!
Podcast: Play in new window | Download | Embed