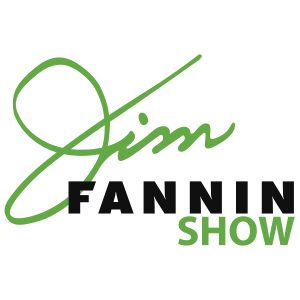 How's your attention span? What's the amount of concentrated quality time you can spend on a task without being distracted? This is crucial for achieving your long-term visions and their corresponding goals and tasks.
There are two types of attention span or focus:
• Short-Term Attention. This is your instant response to an internal and or external stimulus that temporarily attracts or distracts your attention. This attention span studied in my 1974 research was approximately 15-20 seconds on average. In 2000, this number decreased to approximately 12 seconds and today it has shrunk below 10 seconds. Short-Term Attention spans are moving in the wrong direction.
• Conscious, Sustained Attention. This intentional, continuous focus produces the most consistent results over time. Research shows the variance of holding one's focus from a few minutes to as long as 20 minutes. This could be the root of your golf challenges as a typical round is approximately five hours. However, there are many champions from all aspects of life that can hold their focus for long periods of time. Like any other physical and mental activity, this takes commitment and relentless practice.
This week's episode is ALL about focus. The following questions are answered:
• Which NFL team will advance to the Super Bowl?
• What happened to Clemson during the National title game with eventual winner LSU?
• How do you swiftly recover from a loss of focus?
• How do you prevent loss of focus?
• How do you simultaneously bolster concentration in all life arenas?
• How one of my clients had the focus of "be alone in a crowd" as he performed in front of a hostile environment.
• Which component of S.C.O.R.E.® needs your utmost attention? Go to the Zone Café!
Be in the Zone!®
The Jim Fannin Show is brought to you by Health IQ. Go to healthiq.com/Fannin right now to take the proprietary Health IQ quiz. Depending upon your score, as well as other related qualifying factors, you could save up to 41% on your life insurance premiums compared to other providers. 
If you have questions, comments, or something you want us to cover during our "Ask Jim" segment, you can email Jim directly and we'll cover it on next week's show!
Don't forget to order Jim's book, "The Blueprint: A Proven Plan For Successful Living" now at Amazon.com!
Ready to see results in every major area of your life in just 7-10 days? Get Jim's 90-Second Rule™ program, consisting of 6-hours of audio, write-able workbook and video. Click here: 90-second-rule
Make sure to follow Jim Fannin on Twitter and Facebook as well!
Check out more episodes of The Jim Fannin Show on Radio Influence!
Subscribe to the Jim Fannin Show on Apple Podcasts, Stitcher, Google Play, TuneIn Radio, and the iHeartRadio app! Don't forget rate and review the show!
Podcast: Play in new window | Download | Embed