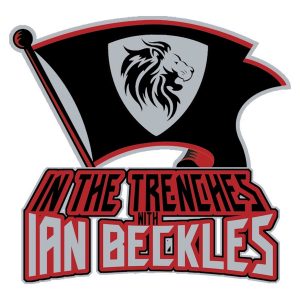 The AFC and NFC Conference title games are now set and this week on In The Trenches, former NFL offensive lineman Ian Beckles recaps the divisional round games we saw this weekend and explains how football is unpredictable.
Along with recapping the games, Ian talks about Minnesota Vikings offensive coordinator Kevin Stefanski taking the head coach job with the Cleveland Browns and how he will be another first year coach for the Browns organization. Also, he hits on the current instant replay system in the NFL and if there's something that can be done to make sure the correct calls are being made.
Subscribe, Rate, and Review the podcast on Apple Podcasts, Stitcher, Google Play, TuneIn Radio, and the iHeartRadio app.
Have a question for Ian, send an email to IanBeckles@RadioInfluence.com.
Follow Ian on Twitter @IanBeckles and on Instagram @Ian_Beckles
Check out Ian's other podcasts, The Cannabis Podcast and Flava In Ya Ear.
Podcast: Play in new window | Download | Embed