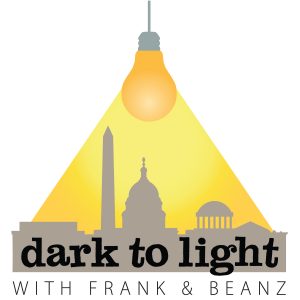 It's the Monday edition of the Dark to Light Podcast and Frank and Tracy Beanz are hitting the ground running with a few important topics. The beginning of the show focuses on the FISA court, the FBI response, and the appointment of establishment sympathizer David Kris to lead the effort at FISA "reform."
Next, we move into a very interesting interview with Representative Devin Nunes about ICIG Michael Atkinson. What did the ICIG do that leads back to the corruption that started the impeachment mess? Who is the blast from the past who is now working on Schiff's team?
Then, we discuss a little bit about MIA FBI agent Joe Pientka. TechnoFog has made quite the discovery.
It is another action packed episode of the Dark to Light podcast!
LINKS WE COVERED
The Conservative Treehouse: McCord is the key – Devin Nunes discusses sketchy issues surrounding ICIG Michael Atkinson and "origination" of the "whistle-blower" complaint
Devin Nunes on Maria Bartiromo's show
Daily Caller: Ex-DOJ official picked to assist picked to assist FISA reform was ardent defender of FBI's surveillance of Carter Page
Follow Tracy Beanz on Twitter, subscribe to her YouTube channel, and check out her newest venture, UncoverDC.com!
Follow Frank on Twitter, subscribe to his YouTube channel, and follow his solo podcast, Quite Frankly!
Subscribe to Dark To Light With Frank & Beanz on Apple Podcasts, Stitcher, TuneIn Radio, Google Play, and now on the iHeartRadio app!
Podcast: Play in new window | Download | Embed