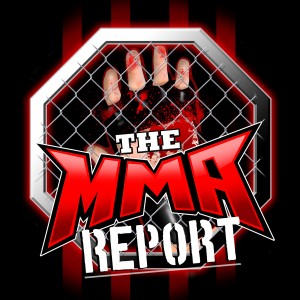 The calendar has turned over to 2020 and on the first episode of the New Year, Jason and Daniel discuss how the MMA community reacted to the performance by Kayla Harrison at the PFL Championships.
Also on this week's podcast, the guys discuss the interview Conor McGregor did with TheMacLife, recap Rizin 20, give their top ten fights booked for the first quarter of 2020 and have interviews with Valor FC 68 fighters Billy Swanson and Greg Hopkins.
This week's episode of The MMA Report is powered by Roman. Talking about erectile dysfunction isn't easy. But with Roman, it's easy to talk about it. With a real doctor who can prescribe real medication. It's simple, safe and totally discreet. For The MMA Report Podcast listener, Roman has a special offer: Go to GetRoman.com/MMAReport to get a FREE online visit and FREE two-day shipping.
Subscribe, Rate and Review to the The MMA Report Podcast on Apple Podcasts, Stitcher iHeartRadio, TuneIn and Google Podcast.
Follow Jason Floyd on Twitter and Instagram
Follow Daniel Galvan on Twitter
Subscribe to The MMA Report on You Tube for all of Jason's video interviews
Podcast: Play in new window | Download | Embed