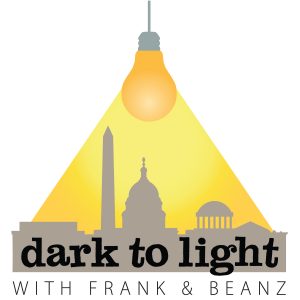 On today's edition of Dark To Light, Frank and Tracy Beanz are thrilled to be joined by Ned Ryun, author of the new book, "Restoring our Republic: The Making of the Republic and How We Reclaim It Before It's Too Late."
This is an absolutely amazing interview, where we touch on all manner of topics, from the history and fundamentals of the founders, to how we got where we are today, to impeachment, the case of General Flynn, and beyond.
Saddle up for this absolutely titillating episode of the Dark to Light Podcast!
Follow Tracy Beanz on Twitter, subscribe to her YouTube channel, and check out her newest venture, UncoverDC.com!
Follow Frank on Twitter, subscribe to his YouTube channel, and follow his solo podcast, Quite Frankly!
Subscribe to Dark To Light With Frank & Beanz on Apple Podcasts, Stitcher, TuneIn Radio, Google Play, and now on the iHeartRadio app!
Podcast: Play in new window | Download | Embed