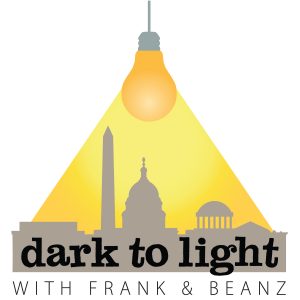 On this Friday edition of Dark To Light, Frank and Tracy Beanz jump right in to the Impeachment vote, which was taking place on the floor as we were recording. From there, we talk a lot about the fiasco, what steps come next, and what may happen from here.
Next, we get into a new opinion piece written by Obama's "wing-man" Eric Holder, which attacks Bill Barr and John Durham and then, we head into some more talk about the Horowitz hearing.
Also, listen to some of the comments from Americans who were at the Pennsylvania Trump rally. People are ready to take to the streets!
It's a packed Friday show!
LINKS WE COVERED
Eric Holder in The Washington Post: William Barr is unfit to be Attorney General
CBS News: Angry Americans talk about the Impeachment
Follow Tracy Beanz on Twitter, subscribe to her YouTube channel, and check out her newest venture, UncoverDC.com!
Follow Frank on Twitter, subscribe to his YouTube channel, and follow his solo podcast, Quite Frankly!
Subscribe to Dark To Light With Frank & Beanz on Apple Podcasts, Stitcher, TuneIn Radio, Google Play, and now on the iHeartRadio app!
Podcast: Play in new window | Download | Embed