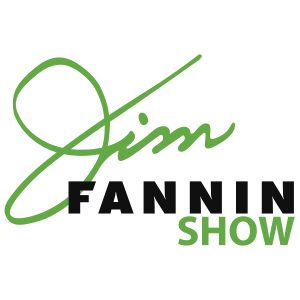 Welcome to the Jim Fannin Show.  How was last week in terms of self-discipline and concentration?  What major objectives did you accomplish? With the holidays and our year-end objectives directly in front of us, a "purposeful calm" focus can easily be broken and even non-existent. Were you a Zone performer?  Did you focus on your tasks without being disturbed for a long period of time?
In this week's 105th episode, I discuss "frozen in time" moments and provide more than a dozen tips to increase your concentration, while producing more positive memories as you move in the present tense to your positive future.
In addition, this week's show is all about…
The "top five moments of your life" that are frozen in time. Imagine a life moment in the future that you will eventually add to your list.
How cartoons maximize concentration in our children and what you can learn to help your kids better their focus.
The two types of attention span.
Over a dozen "Focus Tips" for maximizing your concentration.
Who's in the Zone? Learn about…

Drew Brees of the New Orleans Saints
Washington Nationals pitcher Stephen Strasburg
New York Yankees prized free-agent pitcher Gerrit Cole
LSU quarterback and leading Heisman candidate Joe Burrow
CleanseBot – World's First Bacteria Killing Robot
My personal experience last weekend with the Green Berets.
The Zone Café. Here you can ascertain your weak link that prevents you from being a Zone performer (Zoniac).
The benefits my new sponsor Storyworth.com for you and how you can receive a $20 discount off your first purchase.
Here's to you creating positive new memories that will tattoo you mentally with indelible ink.  Frozen in time…forever!
If you have any questions or suggestions, contact me at askjim@jimfannin.com.
Be in the Zone!®
The Jim Fannin Show is brought to you by StoryWorth.com. StoryWorth is an online service that helps your loved ones tell the story of their lives through thought-provoking questions about their memories and personal thoughts. Every week, Storyworth emails your family member different question prompts like "What have been some of your biggest life surprises?" or "What's one of the riskiest things you've ever done?" Then, after a year, they'll compile each answer and photo you choose to include and create a keepsake book that's shipped for free! Visit StoryWorth.com/FANNIN now to get $20 off your purchase!
If you have questions, comments, or something you want us to cover during our "Ask Jim" segment, you can email Jim directly and we'll cover it on next week's show!
Don't forget to order Jim's book, "The Blueprint: A Proven Plan For Successful Living" now at Amazon.com!
Ready to see results in every major area of your life in just 7-10 days? Get Jim's 90-Second Rule™ program, consisting of 6-hours of audio, write-able workbook and video. Click here: 90-second-rule
Make sure to follow Jim Fannin on Twitter and Facebook as well!
Check out more episodes of The Jim Fannin Show on Radio Influence!
Subscribe to the Jim Fannin Show on Apple Podcasts, Stitcher, Google Play, TuneIn Radio, and the iHeartRadio app! Don't forget rate and review the show!
Podcast: Play in new window | Download | Embed