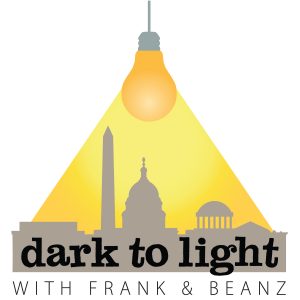 It's today! Finally, we are going to be getting the long-awaited IG Report on FISA abuse! Frank and Beanz go over some details about that however, this episode is lighthearted and fun.
They cut into the impeachment farce several times throughout the show to give you their perspective, and cover some of the highlights from the same. They also talk about how desperate Media Matters is and their relentless attacks against all things good in the world.
The Wednesday show is going to be packed full, but today, meander down a path of lighthearted banter and analysis with us on the Dark to Light Podcast!
LINKS WE COVERED
Owen Schroyer escorted out of hearing
The tweet of all tweets. President Trump retweets Tracy Beanz!
Follow Tracy Beanz on Twitter, subscribe to her YouTube channel, and check out her newest venture, UncoverDC.com!
Follow Frank on Twitter, subscribe to his YouTube channel, and follow his solo podcast, Quite Frankly!
Subscribe to Dark To Light With Frank & Beanz on Apple Podcasts, Stitcher, TuneIn Radio, Google Play, and now on the iHeartRadio app!
Podcast: Play in new window | Download | Embed