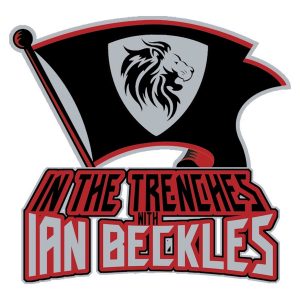 The Tampa Bay Buccaneers snapped its winning streak on Sunday with a 35-22 in Atlanta against the Falcons and former Buccaneers offensive lineman Ian Beckles tells you his takeaways from the game.
He speaks about what he saw on both sides on the ball and discusses how as Buccaneers fans, you have to be patient with what the organization is building. From the play from the young secondary to the play of the Buccaneers star wide receivers.
Subscribe, Rate, and Review the podcast on Apple Podcasts, Stitcher, Google Play, TuneIn Radio, and the iHeartRadio app.
Have a question for Ian, send an email to IanBeckles@RadioInfluence.com.
Follow Ian on Twitter @IanBeckles and on Instagram @Ian_Beckles
Check out Ian's other podcasts, The Cannabis Podcast and Flava In Ya Ear.
Podcast: Play in new window | Download | Embed