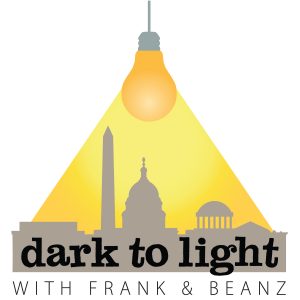 This is an episode for the ages. For the first hour, we are honored to be joined by a brave patriot in Nate Cain, who is an FBI whistleblower that provided information about the Clinton Foundation, Uranium One and more to Michael Horowitz and the HPSCI. His riveting story is shared with the audience on Dark to Light for the first time and you will not be able to look away.
Please send Nate well wishes, prayers, and support, and follow him on Twitter (@cain_nate). We are so thankful he joined us to finally talk about what happened to him and there are articles and letters from Congress to review in the show notes.
Next, Beanz flies solo for a special extra segment, where she goes over the last of the impeachment hearings, the FISA report, and more.
It may be one of the best episodes yet, brought to you by CashCall Mortgage.
LINKS WE COVERED
Chuck Grassley seeks information about FBI raid on whistleblower Nate Cain's home
Red State: FBI raids home of Uranium One whistleblower over documents that connected the Clinton Foundation
The Epoch Times: Grassley questions FBI over raid of Clinton Foundation, Uranium One whistleblower
This episode of Dark To Light is powered by Cash Call Mortgage. If you have an interest rate higher than 2.99 percent they may be able to lower your monthly mortgage payment AND get you the cash you need for the upcoming holidays, to remodel your home, or to just keep in your pocket, Cash Call Mortgage is a direct lender and can close your refinance in as fast as 20 days, with no upfront deposit! If you qualify, they'll even pay your closing costs. Visit CashCallMortgage.com/DTL for a free quote and to see if you qualify! (Impac Mortgage Corp. dba CashCall Mortgage. NMLS ID: 128231. Equal Housing Lender. Not licensed in all states including New York. Offer not available in Washington.)
Follow Tracy Beanz on Twitter, subscribe to her YouTube channel, and check out her newest venture, UncoverDC.com!
Follow Frank on Twitter, subscribe to his YouTube channel, and follow his solo podcast, Quite Frankly!
Subscribe to Dark To Light With Frank & Beanz on Apple Podcasts, Stitcher, TuneIn Radio, Google Play, and now on the iHeartRadio app!
Podcast: Play in new window | Download | Embed