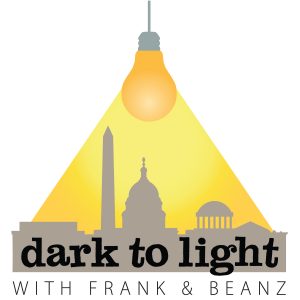 Technology doesn't like us today! Frank and Tracy Beanz start the show talking about the New York Times and their attack on John Solomon, and the next thing to cross the airwaves is an analysis of the horrific interview given by Malcolm Nance on MSNBC, and what the left has done in response. It may shock you.
We also get into the Impeachment proceedings and more on today's slightly odd Dark to Light Podcast!
LINKS WE COVERED
New York Times: The Man Trump Trusts For News On Ukraine
MSNBC's Malcolm Nance suggests Trump is a Russian agent
The Daily Beast: MSNBC's Malcolm Nance – Trump was on Russia's radar as early as 1977
Follow Tracy Beanz on Twitter, subscribe to her YouTube channel, and check out her newest venture, UncoverDC.com!
Follow Frank on Twitter, subscribe to his YouTube channel, and follow his solo podcast, Quite Frankly!
Subscribe to Dark To Light With Frank & Beanz on Apple Podcasts, Stitcher, TuneIn Radio, Google Play, and now on the iHeartRadio app!
Podcast: Play in new window | Download | Embed