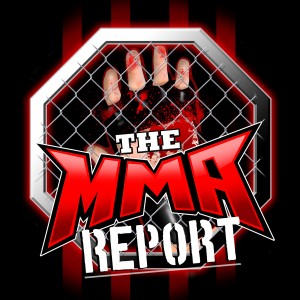 This week on The MMA Report, Jason and Daniel give their take on the controversy in the main event of UFC 244. Find out what they thought about the stoppage in the fight, how fans have reacted to the doctor stopping the fight and what could be next for Jorge Masvidal.
Along with giving their thoughts on the main event, the guys discuss the victories by Corey Anderson, Kevin Lee and Darren Till. Following their recap, it's the interview portion of the show as Jason chats with Bellator 233 fighters Costello van Steenis, Logan Storley and Kyle Crutchmer.
Following the interviews, Daniel rejoins Jason to preview this week's Bellator 233 and UFC Moscow. They discuss their top fights of the weekend, the UFC main event only being a three round fight and the big step up in competition for Greg Hardy.
Then they wrap up this week's podcast by discussing three MMA news items: Conor McGregor's agent commenting on The NY Times report about Conor being subject to two sexual assault allegations, PPV price point for Tito Ortiz vs. Alberto Del Rio and LFA heading to UFC fight pass.
This week's podcast is powered by Roman and Mack Weldon. For the MMA Report Podcast listener, Roman is offering free two day shipping when you head to GetRoman.com/MMAReport and Mack Weldon is offering 20 percent off your first order when you use the promo code MMAReport at MackWeldon.com.
Subscribe, Rate and Review to the The MMA Report Podcast on Apple Podcasts, Stitcher and Google Podcast.
Follow Jason Floyd on Twitter and Instagram
Follow Daniel Galvan on Twitter
Subscribe to The MMA Report on You Tube for all of Jason's video interviews
Podcast: Play in new window | Download | Embed