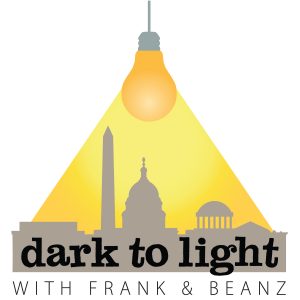 Today's show starts off with a little bit of discussion on the Libertarian Party in Kentucky and a Facebook post they made. What are the impacts of third-party voting? What has happened to the Libertarian Party? What is the left's strategy here?
Next, an in-depth discussion on the General Flynn case, including the letter filed in the case last night stating that the 302's have been misrepresented by the Special Counsel from the beginning. What does this mean and what is next in the case of General Flynn?
Then, we talk a bit about the new information John Solomon has uncovered in the Ukraine case with Burisma Holdings and what Lindsey Graham is saying that annoys us.
Finally, we finish with a nice talk about the new Project Veritas story on ABC and Jeffrey Epstein. Why are networks sitting on blockbuster stories that could potentially save the lives of innocent kids?
All of this today on the Dark to Light Podcast!
LINKS WE COVERED
The Libertarians are petulant children
Tracy Beanz' Twitter explanation of Sidney Powell's response to the Government
New letter to the Court on the General Flynn case
ABC News' Amy Robach caught on video
Follow Tracy Beanz on Twitter, subscribe to her YouTube channel, and check out her newest venture, UncoverDC.com!
Follow Frank on Twitter, subscribe to his YouTube channel, and follow his solo podcast, Quite Frankly!
Subscribe to Dark To Light With Frank & Beanz on Apple Podcasts, Stitcher, TuneIn Radio, Google Play, and now on the iHeartRadio app!
Podcast: Play in new window | Download | Embed