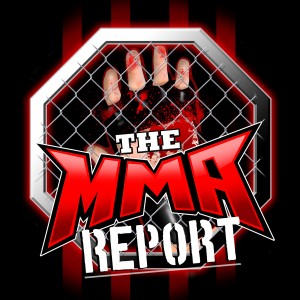 This week on The MMA Report, Jason and Daniel get you ready for Saturday's UFC 244 as they preview the entire fight card at the beginning of this week's podcast.
They discuss Jorge Masvidal vs. Nate Diaz, their top five fights outside of the main event and the promotion Buffalo Wild Wings is doing on Saturday night.
After discussing UFC 244, it's the interview portion of the show as Jason speaks with Sean Woodson, Andre Hall and Craig Campbell. Woodson recaps his win at UFC Boston, Hall previews his fight at Island Fights 61 and Campbell discusses his no-contest at Bellator 232.
Following the interviews. Daniel rejoins Jason to recap last week's Bellator and UFC fight cards. They discuss their top takeaways from the events, what's the future for Ben Askren and the difference in Bellator and the UFC in how they develop fighters. Then they preview Thursday's PFL event in Las Vegas and wrap up the show by discussing some of the latest news in MMA including what UFC President Dana White said in an interview with The Schmo.
Subscribe, Rate and Review to the The MMA Report Podcast on Apple Podcasts, Stitcher and Google Podcast.
Follow Jason Floyd on Twitter and Instagram
Follow Daniel Galvan on Twitter
Subscribe to The MMA Report on You Tube for all of Jason's video interviews
Podcast: Play in new window | Download | Embed