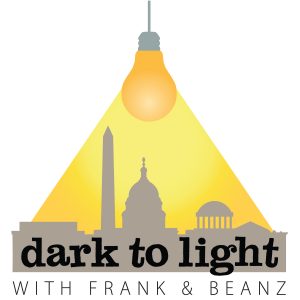 The Monday show gets off to a rapid start with a massive discussion about the feud between Hillary Clinton and Tulsi Gabbard. Beanz finally explains what has been bugging her about this entire thing, and why she is so adamant about people understanding the danger behind even giving an ounce of quarter to the charade or Gabbard in general.
Then, we get into a bit of the ridiculous as we talk about male socialist politicians and their sudden support of women and their menstrual cycles. Helga chimes in for some straight talk– period.
Next, how are leftist policies eating their own alive? We give you some information from California that demonstrates this. And we also make sure to talk about Ukraine and Lindsey Graham.
It's an action packed Monday on the Dark to Light Podcast!
LINKS WE DISCUSSED
The Federalist: How To Fight California's New Nanny State Law By Banning Freelance Work
Lindsey Graham is speaking again
Beto O'Rourke is insane
Follow Tracy Beanz on Twitter, subscribe to her YouTube channel, and check out her newest venture, UncoverDC.com!
Follow Frank on Twitter, subscribe to his YouTube channel, and follow his solo podcast, Quite Frankly!
Subscribe to Dark To Light With Frank & Beanz on Apple Podcasts, Stitcher, TuneIn Radio, and Google Play!
Podcast: Play in new window | Download | Embed